DoT Reportedly Orders Blocking of 32 Websites Including GitHub, Archive.org, SourceForge
Many users on Twitter are claiming that several websites, including many software development resources such as GitHub and SourceForge, along with research resources like the Internet Archive have all been blocked on order of the Department of Telecom.
The story was published in NDTV on December 31, 2014. Pranesh Prakash gave his inputs.
---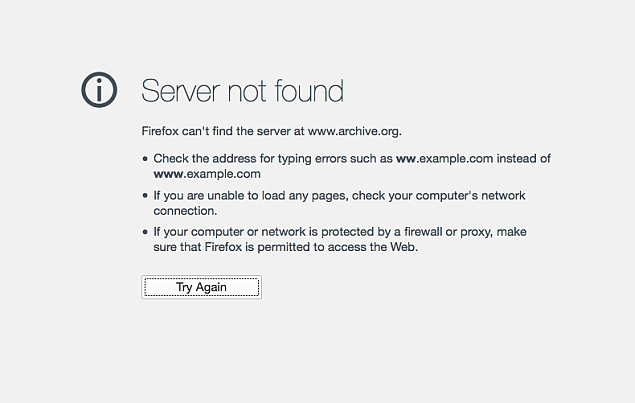 A letter circulating online shows a list of 32 URLs that ISPs have reportedly been ordered to block, with most of these URLs being entire websites, instead of specific webpages that's usually been the case with such blocks in the past.
We tried to verify the users' claims, but on both our office broadband network, and also on Airtel and Vodafone 3G networks, all the sites were opening properly at the time of writing. Interestingly, many of the sites failed the load at the first try, but simply hitting refresh once solved the problem.
This does not mean that blocking is not happening - it is possible that the order has been sent recently, and will take some time to be fully implemented. Here is the email which purportedly shows the list of the 32 blocked URLs, as posted by Pranesh Prakash, Policy Director of the Center for Inernet and Society: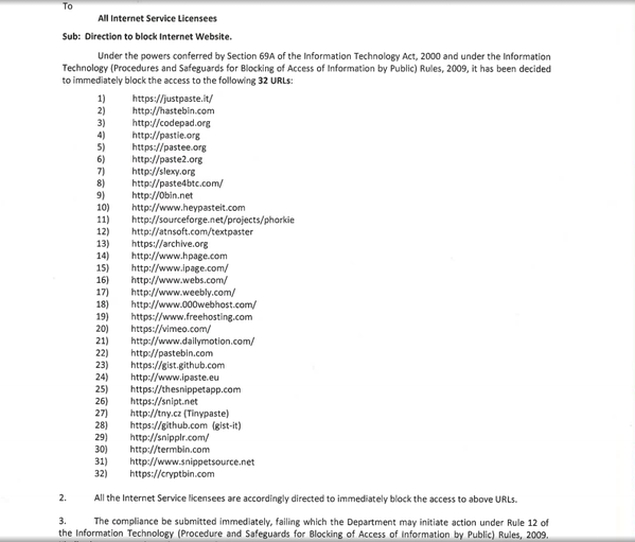 No information is available at present to confirm if blocking is truly happening, or why, but we are trying to ascertain the exact details and will update this story with the information as soon as possible.

However, there is some partial confirmation because both Pastebin and the Internet Archive have tweeted about blocking from India.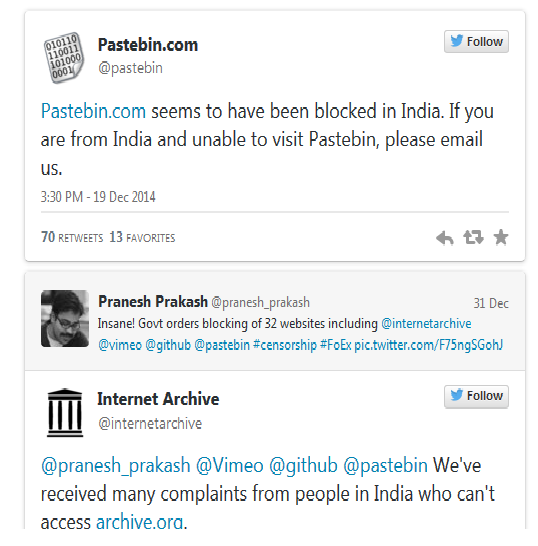 Such blocks in the past have been due to John Doe orders but the fact it is targeting software development sites like Github and Sourceforge is strange - the John Doe orders have specifically been used to block piracy of films, and blocking off sites that have no connection to movies makes no sense.
Arvind Gupta, the National Head of the BJP IT cell also took to Twitter, stating that these websites were being blocked for security reasons, based on the advice of the Anti-Terrorism Squad. According to Gupta's Tweets, the sites were being unblocked as soon as they removed "objectionable materials", allegedly related to ISIS.
It's extremely unusual that a government decision is being communicated by a political party official - if the Department of Telecom is blocking sites, then it should be the one to communicate and clarify these events. However, so far, it has not issued any statements, and neither has the IT Ministry.