Kannada Wikipedia Workshop at Alvas Vishva Nudisiri Virasat
The Access to Knowledge team from the Centre for Internet and Society conducted a workshop at Moodabidre from December 19 to 22, 2013.
Dr. U.B. Pavanaja gave a presentation about Kannada Wikipedia and also conducted a workshop on Kannada Wikipedia as a parallel track. He spoke about Kannada and IT in general and also about Kannada Wikipedia. The event was covered by Prajavani (December 22), Hosadigantha (December 22), and Deccan Herald (December 22). Scanned copies of these are reproduced below: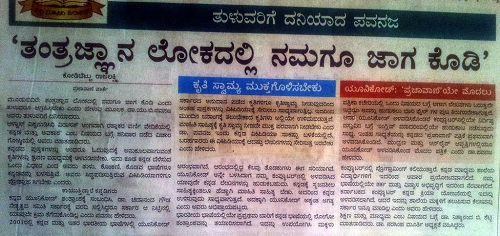 Above: A report published by Prajavani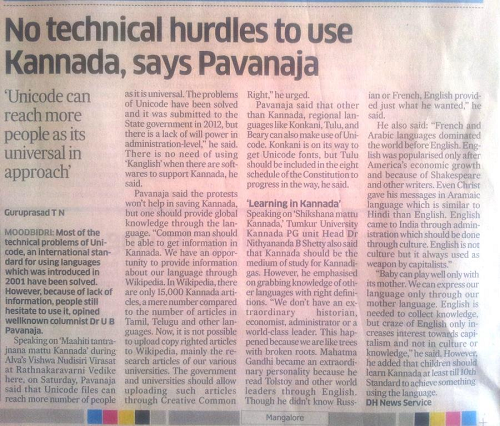 Above: Article by Guruprasad TN about Kannada Wikipedia, Dr. Pavanaja is quoted.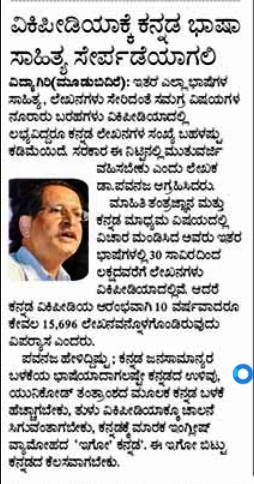 Above: Article in Hosadigantha. Dr. Pavanaja is quoted.
Also there was a report published by Udayavani on December 24, 2013. This can be accessed here: http://bit.ly/1cjwIyD.