CIS Signs MoU with Mysore University
CIS-A2K signed a memorandum of understanding (MoU) with the University of Mysore for converting to Unicode and re-releasing their encyclopaedia under Creative Commons License. Dr. U.B. Pavanaja on behalf of the CIS-A2K team signed the MoU.
Registrar and VC Prof. K.S. Rangappa was present on the occasion. The signing of the MoU took place on February 22, 2014. As part of the MoU CIS will convert and upload the encyclopaedia into Kannada Wikisource and then it will be moved to Kannada Wikipedia.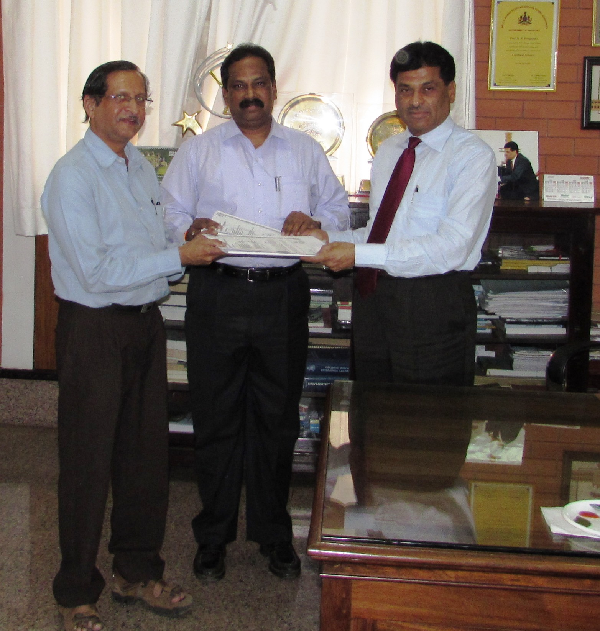 Above: Dr. Pavanaja with Prof. C. Basavaraju and

Prof. K.S. Rangappa at Mysore University on occasion of signing the MoU.