Wikipedia in St. Xavier's College, Mapusa, Goa
A three hour Wikipedia workshop was organized by the Centre for Internet & Society, Delhi, in the morning of December 14, 2012 at St. Xavier's College in Mapusa, Goa. Over 30 participants attended the session.
Working with students at St. Xavier's College at Mapusa, Goa
The workshop started with a short introductory presentation followed by a learning session on how to edit the Wikipedia. Since there were lesser number of computers, participants were divided in groups of 2 or 3 at the maximum. Each group made at least 3 edits with the help of volunteers present in the room.
A follow up session will be organised in January or February of 2013 to organise an edit-a-thon for all the interested and enthusiastic participants.
A special thanks to everyone who helped organising this event, especially to Harriet Vidyasagar, Frederick, Debanjan - all from the Wikipedia family and Nitin Volvoikar, the Head of Journalism Department from St. Xavier's.
---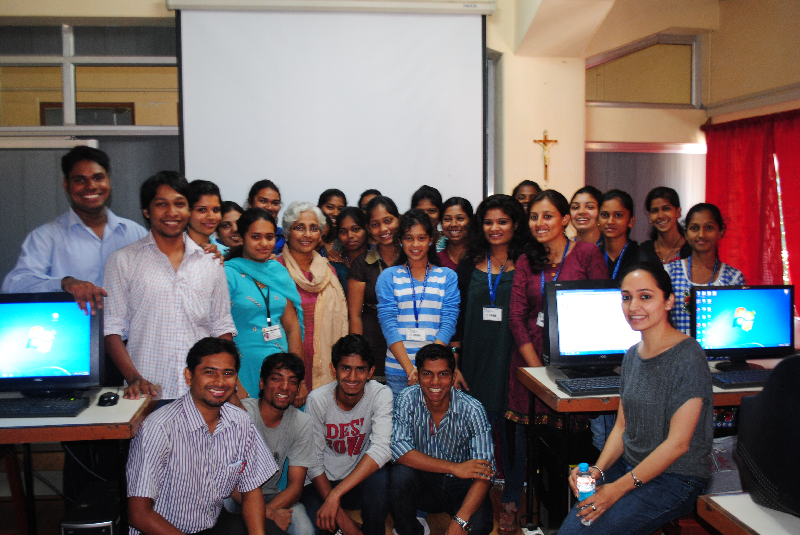 Above is a picture of the whole group of participants at the St.Xavier's College at Mapusa, Goa