Talk on Game Studies by Dr. Souvik Mukherjee, July 28, 6 pm
This talk will explore the story-telling aspects of game studies and how it relates to discussions of other digital media, Internet cultures and also traditional Humanities. As an introduction, it also aims to open up discussions for Game Studies in India.
Event details
When
Jul 28, 2016
from
06:00 PM
to
08:00 PM
Where
The Centre for Internet and Society, No.194, 2nd 'C' Cross, Domlur, 2nd Stage, Bangalore 560071 (Near TERI Complex and Domlur Club)
Contact Name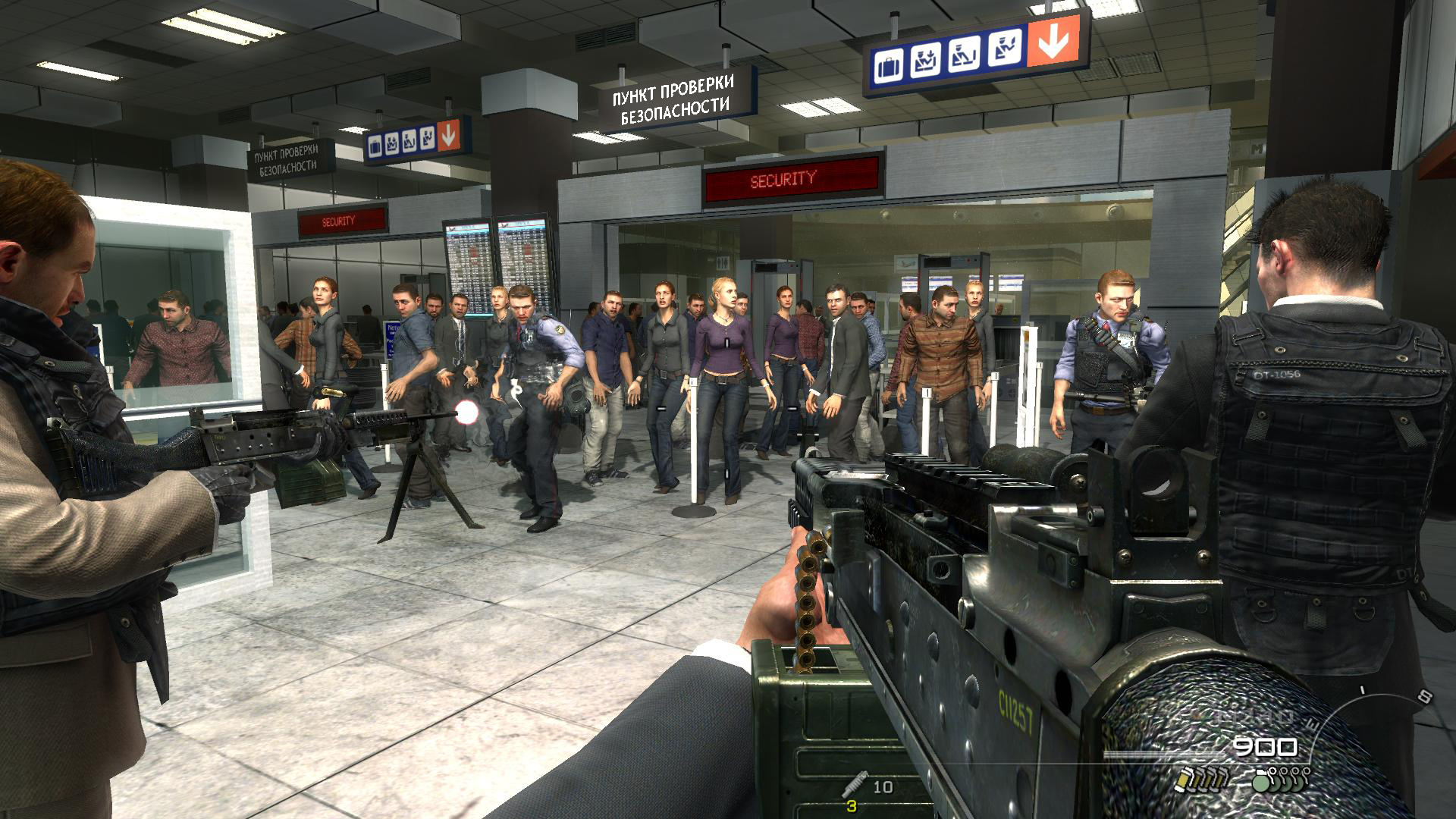 Abstract
You are a CIA agent who has infiltrated the Russian mafia and the mafia bosses want you to shoot down innocent civilians in a crowded Moscow airport. What do you do - kill the civilians or blow your cover?
The above scenario is taken from the controversial 'No Russian' chapter in the videogame Call of Duty: Modern Warfare 2. Graphically realistic and often provoking us to explore deeper questions, videogames have changed from simplistic beat-em-ups to more thought-provoking media through which stories can be shaped and retold. Videogames are, therefore, storytelling media although traditional Humanities and Information Technology both struggle with this notion. This talk will explore how videogames tell stories and why traditional academia finds them problematic. It will also address how understanding this 'new; storytelling could result in the creation of eminently more innovative and arguably, more marketable gaming software.
Coming back to the Call of Duty scenario, one notices a significant difference from most stories that we get in books or movies. The reader / player has a choice and this is a nontrivial choice that influences the furtherance of the story. The story therefore has multiple endings and is, in effect, constructed jointly by the affordances and mechanics created by the game designer and by the choices and the playing skill of the player. Further, the player can save and replay a game sequence over and over - each time the game plays out differently and the story changes, at least slightly. Moreover, the involvement of the player with the game environment can be very intense and create the feeling of being within the story-world. Finally, there is the issue of accepting that games, usually likened to the playful and the non-serious, can be instrumental in creating a thought-provoking narrative experience. Likewise, the idea of a computer program spinning out a story is equally unexpected and looked upon with suspicion.
For all the problems posed by game-narratives, the consideration that videogames tell stories and that some videogames tell very thought-provoking tales is an unavoidable one. Recent trends in Humanities criticism and in Computing recognise the synergy between the disciplines. Gaming is no longer all about creating Shooters such as Doom; videogames have changed in concept, have entered social networking platforms and are increasingly beginning to comment on real-world issues. In terms of software development, the storytelling game has made it imperative to study the player's responses; how players interact with the game-world and how they innovate strategies are of key importance to designing successful gameplay sequences. As far as the Humanities are concerned, the game-narrative can provoke thought into philosophical problems such as the morality of killing civilians in the Call of Duty sequence; further the videogame-story also helps explore storytelling in a multiple and shared textual form and to think about inherent linkages between games, stories and machines.
The aim of this talk is to raise questions regarding the storytelling aspect of videogames rather than coming up with any set conclusions. Ultimately, such a discussion aims to lead to the development of some new pointers for rethinking the videogame industry, especially in terms of the global marketplace and in terms of how the story-experience in videogames is a key factor in shaping player interest. This talk is an introduction to the now slightly over a decade old field of Game Studies and how it relates to discussions of other digital media, Internet cultures and also traditional Humanities. As an introduction, it also aims to open discussions for Game Studies in India.
Speaker
Souvik Mukherjee is currently employed as Assistant Professor of English Literature at Presidency University (earlier Presidency College), Calcutta. Souvik has been researching videogames as an emerging storytelling medium since 2002 and has completed his PhD on the subject from Nottingham Trent University in 2009. Souvik has done his postdoctoral research in the Humanities faculty of De Montfort University, UK and as a research associate at the Indian Institute of Technology in New Delhi, India where he worked on digital media as well as narrative analysis.
Souvik's monograph Videogames and Storytelling: Reading Games and Playing Books was published by Palgrave Macmillan in 2015. His research examines their relationship to canonical ideas of narrative and also how videogames inform and challenge current conceptions of technicity, identity and culture, in general. His current interests involve the analysis of paratexts of videogames such as walkthroughs and after-action reports as well as the concept of time and telos in videogames. Besides Game Studies, his other interests are (the) Digital Humanities and Early Modern Literature. He also blogs about videogames research on Ludus ex Machina.