Trai promises final call on differential pricing by month-end after 'lively' open house
The Telecom Regulatory Authority of India (Trai) will take a final call on differential pricing by the end of January , its chairman said, describing the open house discussions on the regulator's contentious consultation paper as "lively".
While most, including industry body Internet and Mobile Association of India, said they were against differential pricing, some took a slightly cautious view.
The article by Economic Times was published on January 22, 2016. CIS gave inputs.
---
"It was a very lively consultation, the hall was full. We will take all these into account and hope that by the end of the month, we should be able to come out with our position," Trai chairman Ram Sewak Sharma said.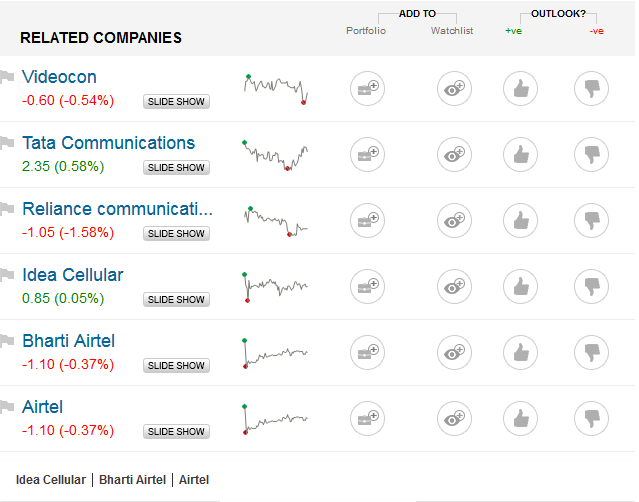 He, however, refused to link this consultation paper to the broader topic of net neutrality . "Net neutrality is a different subject. First we will decide differential pricing, then we will look at other issues. I cannot say at this time what Trai will do on the larger issue of net neutrality , but we will certainly take a call," Sharma said.
The open house saw a near packed house, with representatives from Trai, several telecom companies, civil society organisations, industry bodies, and individuals, but the debate did not turn out to be as explosive as the acrimonious lead-up to it.
Facebook India's policy head Ankhi Das, whose presence was hugely anticipated after a recent round of high octave communication between Trai and Facebook was made public, did not turn up.
A representative of Facebook, whose zero-rated programme called Free Basics has been at the cent re of the controversy surrounding the differential pricing paper, said: "As a company we have commented. With Free Basics we hope to bring people online in a non-discriminatory manner... We hope Trai will encourage Free Basics.
"Telcos including Bharti AirtelBSE -0.37 %, Idea CellularBSE 0.05 %, Reliance CommunicationsBSE -1.58 %, Sistema Shyam, Tata Communications, VideoconBSE -0.54 % Telecom, and Vodafone made a case for allowing differential pricing, and most cited extending the practice from voice to data services.
"Differential pricing should be incorporated as were done in voice telephony. Data should be encouraged while the content part can be taken up in another consultation paper," a Vodafone representative said.

The volunteer-led savetheinternet.in coalition said: "Internet is not a marketplace. Though telcos advocate differential pricing in the name of different customer classes, but when they charge for third party content, it becomes a problem."
Civil society organisations also made detailed submissions, explaining their positions. While most, including industry body Internet and Mobile Association of India, said they were against differential pricing, some took a slightly cautious view. "What hasn't been discussed is that there is already differential pricing and this is undocumented," said a representative of Centre for Internet and Society. "Free Basics isn't following certain protocol standards, and this is a concern. We don't have enough data on internet usage, costs, user experience, to take a decision now," he added.
A representative of Tata CommunicationsBSE 0.58 % said "sponsored data services" exist around the world and argued citing an example that providing free voice service does not confer competitive advantage.
"If there are two pizza vendors: one with a toll-free service for taking orders and the other where you pay money to order without a toll-free service. The uptake in the pizza depends on the quality and the price of the pizzas. It is not because it is a toll free call," he said.

This comparison drew laughter in the open house, and became the butt of jokes on Twitter from internet freedom advocates. "Btw, I think a new analogy from the telco guys today, comparing the internet with pizza. How creative," tweeted Nikhil Pahwa, who under the banner of savetheinternet.in has been campaigning for net neutrality.
IAMAI president Subho Ray's candid commentary on submissions, calling some of them "badly done homework", did not go down well with some members of the audience.
Individual entrepreneurs made a case for not having differential pricing, as that would mean the telcos would get to decide the access for their business. Some people suggested alternatives. Digital Empowerment Foundation founder Osama Manzar said unlicensed spectrum or Wi-Fi could be used to provide access in the rural areas.
Trai launched the differential pricing consultation paper on December 9, which was followed by Facebook starting a mass campaign, asking its users to support Free Basics, urging them to email Trai in support of "digital equality" and supporting Free Basics.