What are People's Rights in Digital World
Vanya Rakesh participated in this workshop organized by IT for Change on December 4, 2015 in Bangalore.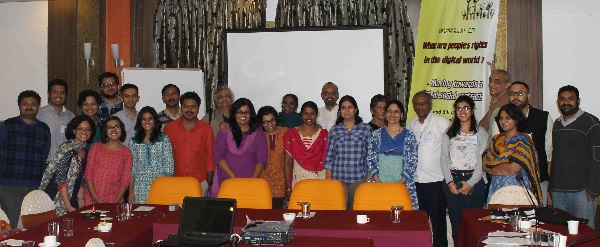 Above: Participants from the workshop
---
This workshop by IT for Change to build  conceptions of rights with regard to the digital realm based on our tacit formative consciousness about them and undertake such an exercise to draw the first outlines of the social contract that must underpin our pervasively digital existence. IT for Change brought together thought leaders engaged in rights frameworks (including rights activists across domains and digital rights activists) to participate in this preliminary inquiry, to build from scratch a conception of what constitutes an equitable and just digital society, and what individual and collective rights would be commensurate to such a conception.
For more info click here.