EC guidelines on social media: Welcome move, but not enough
With election season close by and the growing ubiquity of social media, the Election Commission of India's recent guidelines for how candidates and political parties must conduct themselves on social media are a well-intentioned step. But are these guidelines enough to regulate how online media is used by parties and candidates, given the kind of proxy wars that are played online? For now, not really.
---
This article was published in the First Post on November 1. Sunil Abraham is quoted.
---
For the first time time, the EC is seeking detailed expenditure records, and disclosure of all authentic social media accounts of every candidate. The guidelines have also looked at online advertising and the EC has asked that all ads by political parties should be pre-certified before they are released online. In fact, Firstpost's Pallavi Pollanki had reported even before the guidelines were published that the EC was working towards monitoring the use of social media. You can read the full story here.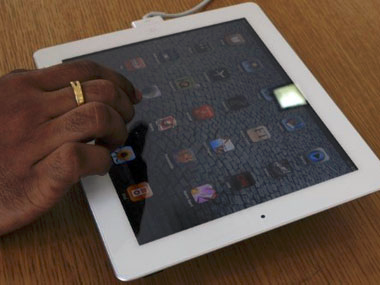 Currently, however, the guidelines don't take into account, content posted by persons other than candidates and political parties. The last paragraph of the EC's order states, "As far as the content posted by persons other than candidates and political parties is concerned, the Commission is considering the matter in consultation with the Ministry of Communication and Information Technology on practical ways to deal with the issue, in so far as they relate to, or can be reasonably connected with, the election campaigning of political parties and candidates."
The nature of the web is such that possible to create many IPs, change Twitter handles, create new user ids on public discussion forums. Thus it becomes very hard to gauge who is a volunteer/ just another ordinary supporter or who is a paid supporter. Even the EC acknowledges that.
Sunil Abraham, Director of the Centre for Internet and Society based in Bangalore, has a valid point on this. He says, "The guidelines only regulate the social media accounts of politicians and their parties. It does not regulate social media content published by others. This basically means that the EC needs to develop sophisticated tools to detect astroturfing, sock puppetry, meat puppetry and other forms of manipulation of the networked public sphere. Without these tools it would not be possible to tell when politicians and political parties use proxies to circumvent the guidelines."
Astroturfing, for instance is when a site or an independent entity claims to be completely neutral and in favour of a political message without revealing its funding source. Very often software is used to create many online avatars. Sometimes it's one person with many online identities which is also known as sock puppetry.
So yes, there might be online content or websites that claim to be independent and supports or mocks a particular leader but it might not always be possible to know who is financing them. While the EC might be able to keep a tab on official Twitter handles and Facebook and perhaps other few that are revealed by the party, it will be very hard to pinpoint proxy accounts, websites etc.
For example when it comes to a leader like Modi, there are many websites that are pro and anti-Modi. One in particular which defends Modi is called Godhra Riots the True Story and seeks to tell what it claims is the true tale behind the Godhra riots. When you type Godhra Riots, it is the number two search result in Google. In the About Us section, the website claims to be run by well-wishers of humanity and gives only a vague idea of its owner.
The site tries to absolve Modi, but since it doesn't claim to be run by any political party, it doesn't come under the purview of the EC's guidelines and there is no reason to reveal who runs or funds it.
Counter to that is another website called Truth of Gujarat, which seeks to reveal the truth behind Narendra Modi's development and other claims. The work published on the site bears bylines prominently but there is no easy way of knowing who finances the site and its research. The fact is that everyone claims to be represent a certain version of the truth on the web and when you don't know the source, it becomes deeply problematic.
There's also the question of Internet trolls who are largely un-touched by the guidelines. And there's no denying that trolls do form a large part of the online political discourse in India.
We asked Ishan Russel, the managing partner for The Image People, a firm that specialises in political campaign management, if the guidelines are insufficient to deal with trolls.
He wrote, "Social media has ensured that a lot more people are expressing their opinion plus the added advantage of anonymity makes it easy for trolling. The days of the political class laying down the agenda are perhaps over… To try and regulate every comment is impossible, the best perhaps the EC can ensure is that no hateful campaigning happens online."
EC also wants pre-certification for online advertising. But Sunil feels that pre-certification is overkill. He says, "This will greatly reduce the agility required by political parties on social media. Post facto notification would have been a sufficient measure to ensure compliance with the guidelines and other regulations of the EC."
Ishant however says that pre-certification is good especially for video-based content, "In cases where for example a video ad is used it is good perhaps to pre-screen it so that it does not violate any norms." He feels it is necessary to ensure that the online space remains fair too.
It would be fair to say that for now while the EC's guidelines were much-needed but given the way the Internet works, they still have a long way to go.