Promoting GLAM in Goa
We organised an introductory Galleries, Libraries, Archives, Museums (GLAM) session at Goa State Central Library on December 13, 2012. It was well attended by about 45 interested people coming from over 10 different GLAM institutes in Goa.
A picture of participants from the GLAM lecture in Goa Central Library
Nitika Tandon from CIS and Debanjan from Pune community led the session about Wikipedia and GLAM activities that have been undertaken by our global community since 2010. The talk instilled a lot of enthusiasm in librarians and curators in Goa to start similar programs in their associated institutes.
Some of the institutes attending the session were: Museum of Christian Art, Goa Chitra, Bookworm Library, K.S. Goa State Library, GTL Bicholini, and DFLG District Library. Participants had a lot of interesting questions about starting GLAM projects in English, Marathi and Konkani, starting point of the project, logistical/financial support required to run a GLAM project, etc.
To begin with we'll be meeting Victor Hugos Gomes from Goa Chitra who has shown keen interest to start a GLAM project. Goa Chitra showcases the rich tradition of implements, tools, arts and crafts. Goa Chitra has archived Goa's cultural heritage through documents, books, photographs, handicrafts, electronic recordings, costumes, musical instruments, and artifacts. In the coming weeks we'll be following up with Goa Chitra and more institutions to figure out the possibility of starting new projects in 2013.
Audio
Here's an audio recording of the entire event: http://bit.ly/XEmylE
---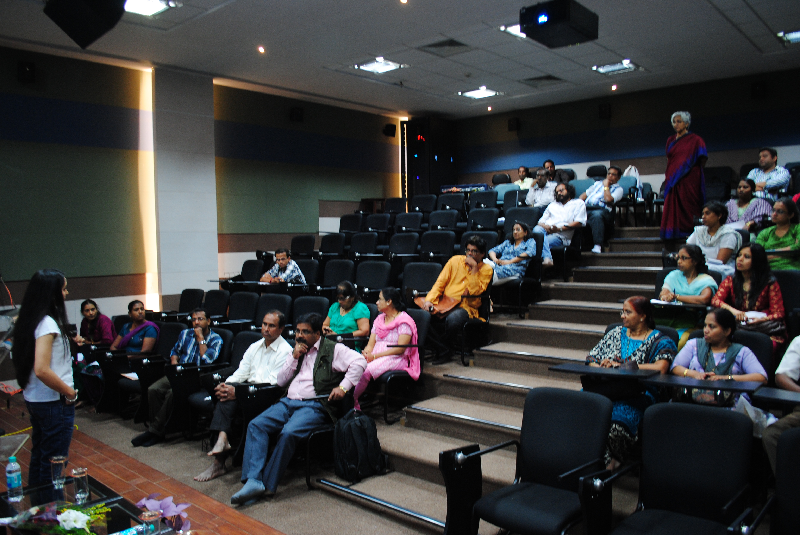 A GLAM lecture at Goa Central Library